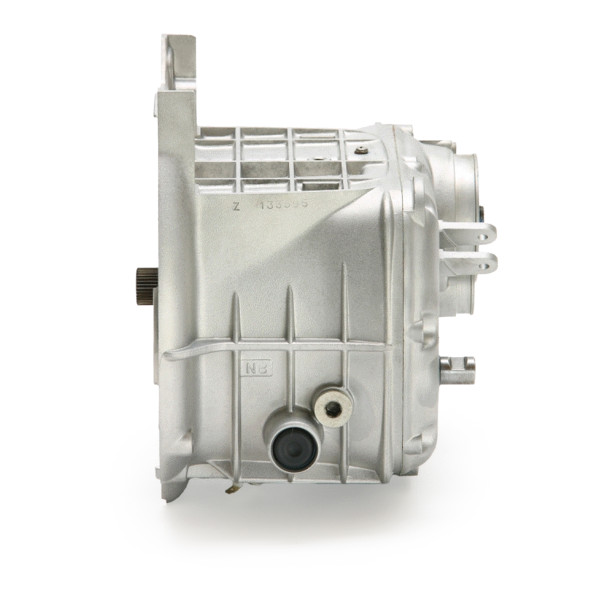 Please inform me as soon as the product is available again.
The transmission of a BMW 2-valve Boxer motorcycle is exposed to a wide variety of loads. During...
more
Gearbox With kickstarter Overhaul
The transmission of a BMW 2-valve Boxer motorcycle is exposed to a wide variety of loads. During driving, the transmission is subjected to high torques and forces, especially when accelerating, decelerating and negotiating inclines. The transmission must be able to handle these loads while ensuring smooth and reliable power transmission. It must also be able to handle the heat generated by the friction of the gears.
Therefore, the transmission, is the most common component to be overhauled on the otherwise very robust BMW 2V Boxer models.

Since our stock of replacement gearboxes is exhausted, we offer you, in cooperation with our partner for gearboxes, a high-quality overhaul of your gearbox.

Here, the housing is blasted, all ball and taper roller bearings are renewed and replaced with our high quality bearings. The shift forks and sliding gears will be optimized, the automatic gearshift will be fitted with new springs and the plastic roller will be replaced with a long-life, smooth-running ball bearing. Of course, all seals and oil seals, as well as the idle switch will be replaced.

In the course of this we offer you the possibility, for an additional charge, to realize your own wishes, such as the installation of a long 5th gear.

If it turns out after opening the gearbox that further gears or other individual parts are needed, these will be charged extra.

Interested?
Then we look forward to your inquiry via e-mail to info@siebenrock.com.

Overhaul of your gearbox for the classic BMW two-valve Boxer models
R 80GS, R 80GS PD, R 100GS, R 100GS PD, R 80 GS Basic, R 80R, R 100R, R 80R Mystic, R 100R Mystic.
| | |
| --- | --- |
| Fits for BMW R2V: | R 80GS 87-96, R 100GS 87-96, R 80R 91-95, R 100R 91-95 |
Read, write and discuss reviews...
more
Customer evaluation for "Gearbox With kickstarter Overhaul"
Write an evaluation
Evaluations will be activated after verification.