Prices incl. VAT, plus shipping costs

Ready to ship today, Delivery time appr. 2-4 workdays within Germany
GS2 analog/digital Speedometer. Km version. The best of both worlds: At first glance the GS2...
more
Speedometer GS2 km version
GS2 analog/digital Speedometer. Km version.

The best of both worlds: At first glance the GS2 speedometer is a classic round instrument with a needle indicator. It is not until you look more closely that you notice the digital display which can be found in the lower section of the speedometer in place of the usual analog mileage counter. It combines the functions of a rev counter, mileage counter, clock, voltmeter and modern onboard computer in a single instrument. You can display whatever the heart desires; from the journey time to the daily mileage (trip 1 and trip 2) and the temperature. The practical reminder function makes it easy to adhere to the maintenance intervals. All the data is saved, even when the ignition is switched off, and then just the time is displayed. Even the background lighting for the LC display is adjustable: it can be set to blue, green or red. Unlike the original speedo, the Siebenrock instrument is extremely resistant to water, vibration and shock (vibrations 8G, shock 100G tested). The cable harness has been adapted so that it can simply be connected to the original BMW cable harness on all models with optionally available rev counter. No soldering, no reconnection, just plug & play. The wheel circumference can be set for all wheel types. The analog indicator is available in kilometers or miles. A must for GS riders and anyone else who always wanted more information.

The wiring harness has been adjusted , it must be only plugged into the original BMW harness. No soldering , reconnecting required .

The GS2 speedometer is a round instrument with classic
needle speedometer and digital speed display and other features

* Needle speedometer
* Digital speedometer up to 399.9 km/h
* Digital display trip meters TRIP 1 + 2
* Total mileage
* Digital speed display to 19,900 rev / min
* Display average and maximum speeds
* Display average and maximum engine speed
* Temperature storage of maximum reached temperature
* Time
* Voltmeter
* Travel time
* Operating hours meter
* 3 adjustable backlighting for the LCD display ! (red, green, blue)
* Voltage lots storage of all data
* At switched ignition time is shown
* Adjustable wheel circumference for all types of wheels. Ssetting range 1-3999 mm
* Kilometers or miles - display can be switched
* When new, the total mileage of the first 30 km adjustable - then no longer
* Maintenance reminder
* Extremely water- , vibration- and shockproof ( 8G vibration , shock 100G tested )
* E- certified
* mountingparts included.
Price for set.

Spare part for the classic BMW airhead models
R 65GS, R 80G/S, R 80G/S PD,
R 80GS and R 100GS up to 9/1990
R 80GS Basic.
| | |
| --- | --- |
| Fits for BMW R2V: | R 65GS 87-92, R 80 G/S,ST 80-87, R 80GS 87-96, R 100GS 87-96 |
Downloads "Speedometer GS2 km version"
Read, write and discuss reviews...
more
Customer evaluation for "Speedometer GS2 km version"
Write an evaluation
Evaluations will be activated after verification.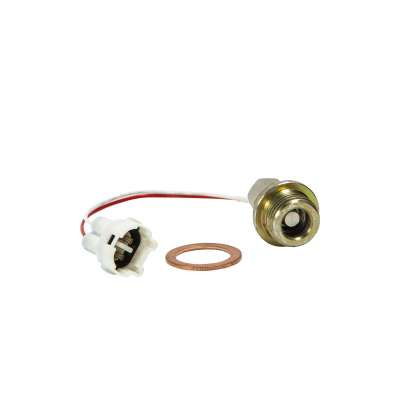 Temperature sensor
BMW R 65GS, R 80G/S, R 80/100GS, R 80GS Basic
For Speedometer GS2


Prices incl. VAT, plus shipping costs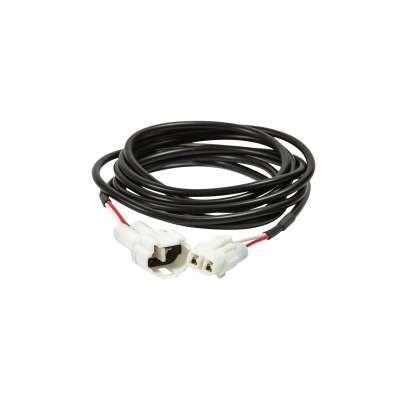 Extension cable
BMW R 65GS, R 80G/S, R 80/100GS, R 80GS Basic
For Speedometer GS2

Prices incl. VAT, plus shipping costs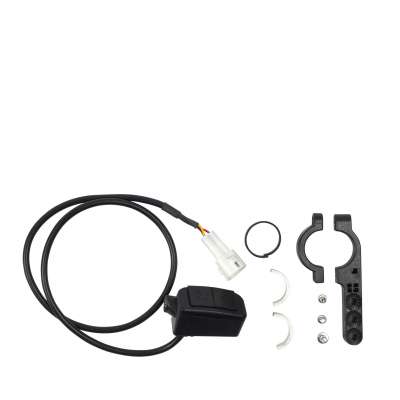 Remote control
BMW R 65GS, R 80G/S, R 80ST, R 80/100GS, R 80GS Basic
For speedometer GS2

Prices incl. VAT, plus shipping costs